Holistic Care for Treating Back Pain
and Chronic Pain Conditions
You may wonder what the term "holistic care" has to do with, say, a herniated disk or pinched sciatic nerve. But, in fact, ailments that originate in one specific point can have a negative impact on the health of the entire body. That is why we at Juszczyk Chiropractic take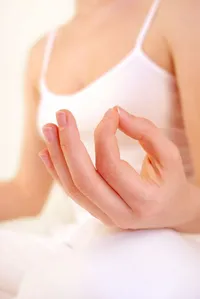 a whole-body approach toward making our Dayton, Lebanon, and Cincinnati patients well again.
The holistic care philosophy treats the body as a single, interconnected entity that can be regulated and corrected using natural, non-invasive methods of care. Muscles and nerves, body and mind all contribute to your overall health. A herniated disk is a good example. A spinal misalignment can cause a herniated disk to press against sensitive nerve roots, causing back trouble, chronic pain, numbness or tingling in other parts of the body. At the same time, the blockage of nerve signals to the muscles can lead to atrophy, weakness or tension. All of these symptoms lead to mental and emotional stress.
The holistic care approach to health takes all these interrelated functions into account. Just as a machine is more than just a collection of parts, the human body depends on the intricate balance between all of its components to maintain a state of health. If one part fails, other parts lose their ability to function at 100 percent.
Alternative medicine aims to treat the whole body through a variety of methods so that the machine can operate in perfect harmony. But the body is not the only factor in achieving and maintaining wellness -- the mind and emotions play an important role as well. Just as physical stresses can create mental and emotional strain, so can mental and emotional strain affect your blood pressure, muscle tension, and other physical function.
Relieving Pain and Restoring Health
Our chiropractor, Dr. Juszczyk, uses the holistic approach to treating our patients' needs, including chronic back pain treatment. Our combination of chiropractic adjustments, massage, lifestyle advice and nutritional counseling addresses not only your physical state but your viewpoint on health and wellness and your daily habits.
Many of the techniques we offer have a synergistic effect, complementing each other's effectiveness in treating back pain and many other problems. Massage, for instance,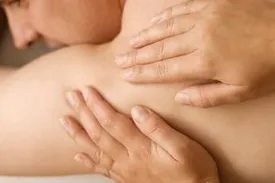 relaxes muscles, making it easier for chiropractic adjustment to correct a spinal misalignment, which then takes pressure off of pinched nerves and allows the body to heal itself. Since the holistic care philosophy also puts a priority on wellness -- the deliberate adoption of smart lifestyle choices that promote a lifetime of good health -- we educate and advise you on how to eat right, exercise and strengthen your ability to ward off illness.
If you live in or near Lebanon or Mason, suffer from a herniated disk or related issues and need a back pain treatment that focuses on whole-body healing, contact our office today to see what holistic care can do for you.
Call us at 513-932-2955 today.