Meet Our Chiropractor:
Dr. Juszczyk
Here, at Juszczyk Chiropractic in Lebanon, we are pleased to have Dr. Paul Juszczyk heading up our staff. Dr. Juszczyk has over 20 years of experience in family chiropractic care and is firmly committed to helping each of our clients to beat pain and live a healthy life.
---
Dr. Juszczyk's Educational Background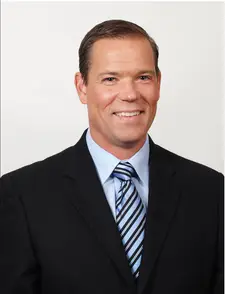 Dr. Juszczyk recieved his Bachelor of Science in Biology in 1990 after attending Ohio University and graduated Summa Cum Laude. He followed that with four years of study in family chiropractic, graduating from Palmer College of Chiropractic with a Doctor of Chiropractic degree in 1994. During his years of study, Dr. Juszczyk learned the skills that allow him to treat our Lebanon patients for back pain, neck pain, herniated disks, headaches and other pain conditions in a non-invasive and drug-free way.
Dr. Juszczyk continued to educate himself in the chiropractic field in the years since his received his Doctor of Chiropractic degree, and he regularly seeks out the newest education and techniques for chiropractic care providers. Dr. Juszczyk is a Certified Chiropractic Wellness Practitioner, and he has also learned chiropractic techniques including Atlas Orthogonal, Cox Flexion/Distraction, Thompson Drop-Table Technique and Extremity Adjusting.
Helping Patients with Herniated Disks,
Neck Pain and Back Pain
Dr. Juszczyk often treats our Lebanon patients for a variety of pain conditions, such as car accident injuries, on the job injuries and chronic conditions like arthritis, carpal tunnel and headaches. Even though our primary goal during treatment is to help our patients find relief from neck pain, herniated disks, back pain or any other pain, we also have a long term overall goal in mind: Wellness.
As a chiropractor and holistic health practitioner, Dr. Juszczyk follows the "whole person" approach when caring for patients. Essentially, this means that he combines hands on adjustments, advanced physiotherapy techniques, natural vitamins, mineral supplements, and health advice to help our patients attain the best health that they have ever enjoyed. A healthy body that functions at its peak will always be better able to fight off disease, manage pain, and avoid re-injury. Dr. Juszczyk relieves neck pain, herniated disk pain, back pain, headaches or other pain problem using the most effective chiropractic techniques, and our patients can then begin to live the pain free life they were meant to live all along.
Dr. Juszczyk is a family man who believes in treating patients just as if they were part of his own family. He and his wife Beth live in the Mason area with their three children. Dr. Juszczyk treats his job as a chiropractic physician not as a mere occupation but rather as his life's work. He is passionately devoted to each patient's well being, as is our entire support staff.
In addition to providing advanced chiropractic care to patients, Dr. Juszczyk regularly educates the surrounding community through private consultations and public speaking engagements.
---
We love what we do here at Juszczyk Chiropractic, and it shows in the way you are treated!
Call us at 513-932-2955 to schedule an appointment with Dr. Juszczyk today.
---
Post Graduate Studies
Certified Chiropractic Wellness Practitioner
Atlas Orthogonal
Cox Flexion/Distraction
Applied Kinesiology
Contact Reflex Analysis
Educational Background
Doctorate of Chiropractic, Palmer College of Chiropractic
Bachelor of Science in Biology, Ohio University, Graduated with honors, Summa Cum Laude